<![if !vml]>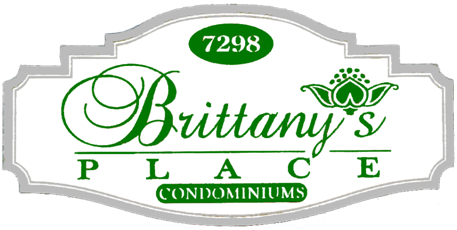 <![endif]>
Welcome!
to the Brittany's Place Condominiums
Official Information Website.
We are happy that you are here!
---
Latest News from the Association
Construction Update 4/14/2021:
Interior drywall repairs are set to begin MON the 19th for B1 if all goes as planned.  B1 Residents, PLEASE make arrangements to have your unit accessible so your interior work can be done.
The Largo City Electrical Inspector called in sick yesterday causing cancellation of the work, so B3 did not incur an electrical outage as planned and the job will have to be rescheduled.  We apologize for the inconvenience but this is outside the control of the Association or Jenkins.  That date will be provided via posted door notices to all residents for all units in building 3, once determined.
B1 is beginning re-roofing APR 5th
B3 is scheduled for re-roofing MAY 24th
Within the next 10 days, B3 will be completed
Within the next 15 days, B4 will be completed
B2 is 90% completed
Clubhouse is completed
B8 is 30% completed
B5 has just been started and is the LAST building to do!  YAY!!
Another reminder that balconies and landings will be removed and rebuilt, so all items currently on them must be removed first.  Items left on stairs, balconies and landings may be removed and hauled away as trash.  If that happens, the charges for this removal service will be passed along to the owner or resident.  Thank you once again for your cooperation and patience.  DO NOT PUT furniture or large items by the dumpster to discard.  Only trash to go inside the dumpster is permitted.  Please call a junk removal service for your large items and furniture!
-- Board of Directors
---
Loan Procured!
The Good News: After a long and intense search for funding of the Vision 2017 Renovation Project, the Board of Directors is happy to announce it has secured a $1.5 million loan to complete the project without further delay!!!  It is planned for numerous buildings to be in progress at any given time, based on the availability of the construction company's resources.
The Bad News: Life around the coming construction and materials storage will be a bit trying for all residents as the work is being done. As a resident, your patience and flexibility during these months will be greatly appreciated until we are finished; the Association thanks you for that in advance.
<![if !vml]>
<![endif]>
Loan signing at Ameri-Tech offices September 25th, 2020.
Pres. Dave DeKoker, Sec/Trea. Brenda Spond, Prop.Mgr. Bob Kelly LCAM. 
---
ENTRANCE UPGRADE
The Entrance to Brittany's Place has just been upgraded to put a better foot forward to the public for our community and to match the color theme of our Vision 2017 Renovation Project.  All the other signage will soon be painted to match this one.  As a resident, please take the time to say thank you to any of the Trinicon Construction workers on the property for providing their help in this much needed upgrade at no charge to the Association!
<![if !vml]>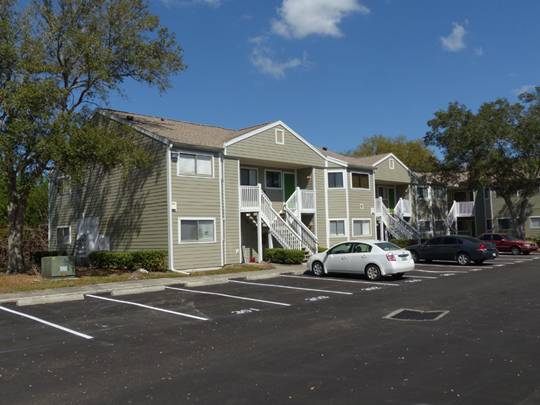 <![endif]>
OUR NEW LOOK!
<![if !vml]>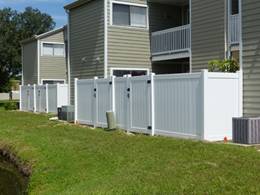 <![endif]>
Building 6 and 7 are now completed.
FENCING COMPLETED
<![if !vml]>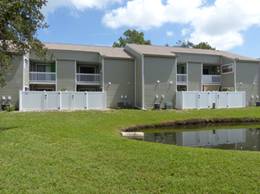 <![endif]>       <![if !vml]>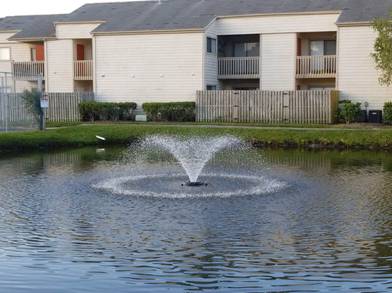 <![endif]>
Very attractive and functional vinyl fencing has been installed for buildings 6 and 7.  As always, it is the responsibility of the owners with fences to maintain the grass cutting and trash removal from within these fences.  No trees may be planted inside the fences.
---
FOUNTAIN UPGRADE
The aeration fountain in the large pond reached its service limit several months ago and needed to be replaced if the Association was to avoid a stagnant mosquito-breeding water feature.  The Board approved a brand new fountain and this one also has lighting pods to illuminate the fountain at night.  The new fountain has been installed.  Funds for replacement came from previously designated Reserves provided by your Regular Monthly Assessment.
<![if !vml]>
<![endif]>
---