<![if !vml]>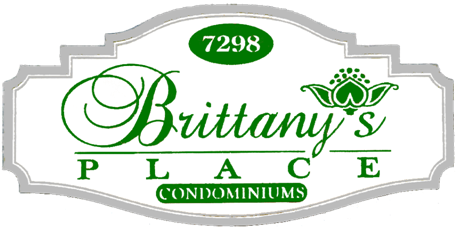 <![endif]>
Welcome!
to the Brittany's Place Condominiums
Official Information Website.
We are happy that you are here!
---
Latest News from the Association
CONDO OWNERS AND TENANTS IN BUILDING 6
CHANGE IN NOTICE:
DUKE ENERGY failed to enter a work order to turn off the electricity this morning (JUL 18th) so the following work could not be started!
THE NEW DATE IS WEDNESDAY, JULY 24TH BEGINNING ABOUT 7 AM
To all Residents of Building #6;
Wednesday, July 24th will now be the day your electricity is turned off (Weather Permitting) so that the bank of power meters on the West end of your building can be removed, the surface behind them renovated, then all meters reinstalled over the new siding material and powered back up.
I am now told by the construction Project Manager the plan is to complete this task in a single day, and if so, you will not need to vacate your unit.  However, if there is a hiccup, it could take an extra day, which would mean one overnight stay elsewhere for you.  This is the best notice we can give.
CAUTION: It is highly recommended that you pack pre-frozen water bottles around your food in the refrigerator and freezer beforehand and during the period that building #6 electricity is OFF, DO NOT open your refrigerator or freezer doors, so that the food will stay cold or frozen and not spoil.  Your pet's safety must also be considered.  Neither Trinicon, nor the Association, will be responsible for spoiled food or any harm to your pets during this power outage.  Water service will be available for your use as usual, but water heaters will not heat, due to no electricity.
We appreciate and thank you for your patience and understanding during this intrusive phase.
-- Brittany's Place Board of Directors
<![if !vml]>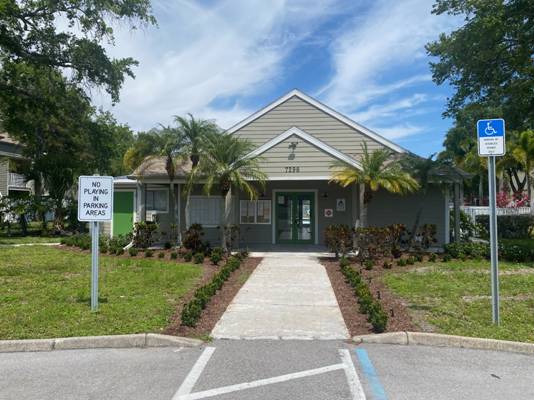 <![endif]>
North Elevation with siding and trim applied. Gutters, downspouts, stair & door painting will follow.
---
Date: 5/22/19
N O T I C E !
To All Residents:
Summer temps are here and many of you are using the pool for a refreshing dip during these days.  We have 96 condos in our community and the pool area is there for any of those who wish to use it, provided it is available.  This nice facility ceases to be available to the rest of us if a large party hosted by a single resident is occupying the whole pool area.
This subject came up in a meeting of your Board of Directors yesterday and it was decisively concluded that residents who bring guests to the pool should limit the number in their group to 6-8 individuals, including children and the hosting resident is required to accompany their guests while poolside.  The Board of Health has determined that based on our pool size, it is limited to about 20 swimmers at one time.  Also very important: Infants and toddlers must wear special "Swimmies" pool diapers when in the water to avoid contaminating the pool water for others.  Any children swimming in the pool are required to have an adult present for obvious safety reasons. 
For the future, the Board is currently considering a new policy that could allow pre-approved pool area parties to include use of the clubhouse on a reservation basis for a set time and number of hours.  Suggestions include charging a usage fee with the host signing a damage waiver to make a reservation.  However, the details have not been decided.
In the meantime, in the interest of fairness of pool use for ALL 96 of our resident families, we respectfully ask that you PLEASE do not personally host any pool groups larger than stated above, effective immediately.  Please also comply with all posted Pool Rules when swimming, as well as respecting the pool deck furniture provided there for your use.
Thank you for your cooperation and have a safe and happy Memorial Day holiday, all the while reverently remembering the thousands of military men and women who made the sacrifice to maintain the many freedoms we all enjoy here in the United States of America.
Regards,
David J. DeKoker, President
---
OUTDOOR LIGHTING
From this point forward, tenants and owners are responsible to replace the light bulbs by your entrance door and on your back porch or balcony.  The Association has replaced these bulbs in the past, but should not have been according to the governing documents of the Association.  Please keep your lights working for the sake of safety and security.  Your cooperation is greatly appreciated!
---
FOUNTAIN UPGRADE
The aeration fountain in the large pond reached its service limit several months ago and needed to be replaced if the Association was to avoid a stagnant mosquito-breeding water feature.  The Board approved a brand new fountain and this one also has lighting pods to illuminate the fountain at night.  The new fountain has been installed.  Funds for replacement came from previously designated Reserves provided by your Regular Monthly Assessment.
<![if !vml]>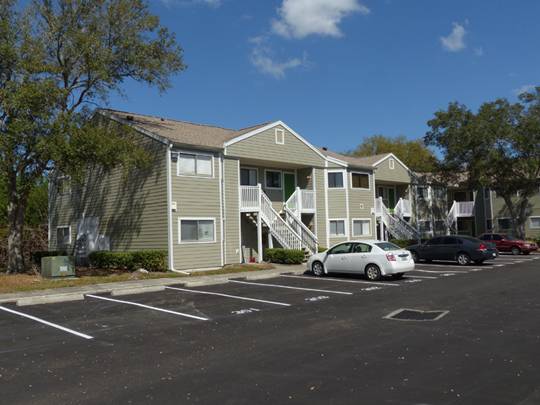 <![endif]>
---