<![if !vml]>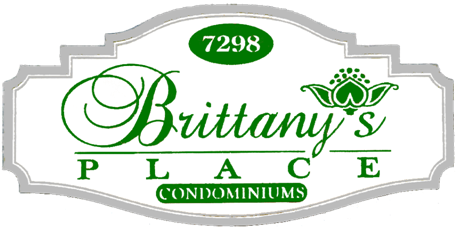 <![endif]>
Welcome!
to the Brittany's Place Condominiums
Official Information Website.
We are happy that you are here!
---
Latest News from the Association
UPCOMING BOARD MEETING
The November Board of Directors Meeting will be held Tuesday afternoon, November 20th at 4:00pm at the Clubhouse.  All owners and tenants are invited to attend, although only owners may be recognized to address the Board at the end of the meeting.  We hope to see you there!  Refer to the schedule posted on this site for more important dates.
---
FOUNTAIN UPGRADE
The aeration fountain in the large pond reached its service limit several months ago and needed to be replaced if the Association was to avoid a stagnant mosquito-breeding water feature.  The Board approved a brand new fountain and this one also has lighting pods to illuminate the fountain at night.  The new fountain has been installed.  Funds for replacement came from previously designated Reserves provided by your Regular Monthly Assessment.
<![if !vml]>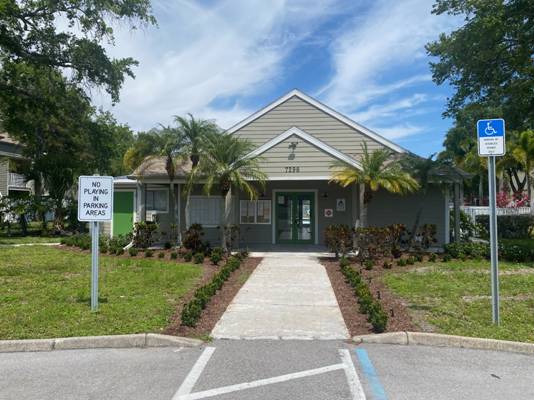 <![endif]>
---
President's Report
(October 16th, 2018)
Regarding our attempts to attain Vision 2017 Project funding, at the last minute, Meadows Bank of Las Vegas imposed a very difficult restriction before issuing us the loan.  Meeting this restriction would have proved to delay the loan for months, possibly years, so that application was withdrawn and the Underwriting fees sent them were returned in full to the Association.  That leaves our current efforts with the Loan Broker, Barry Korn in New York City, who I am in close contact with.  The bank who was the most interested assured him investor concentration would not be a problem.  However, the loan committee at the Bank disagreed, so he is currently moving on to his other back up banks for funding.  I have also instructed him to begin looking for private investment funding for this project.  That will be at a higher rate of interest, but could be much less complicated to attain and our current Special Assessment should be able to cover the increased cost for this type of money.   We will prevail if we persist.
I must add that all of our Unit Owners need to please keep your Regular and Special Assessment accounts paid up.  This was the issue that caused Meadows Bank to issue the restriction because about 10% of the Owner accounts were occasionally delinquent over 60 days.  If 87 of our 96 units had been paid up, we would have our loan money by now and renovations could have already begun.  That is how critical it is that we keep current on our assessments.  If you have a question as to whether you are current on your payments, please contact our accountant, Carolyn Smith, at Ameri-Tech Management Services, Inc.
A proposed Annual Budget for 2019 has been compiled and will be sent to you for your perusal along with the Annual Meeting announcement.  The final Budget will be approved at the Annual Meeting by the Board of Directors in accordance with FL condominium law. 
We are very happy to report the good service we have been receiving from Signal 88 Patrol Service.  Since their patrolling began, the number of law enforcement 911 calls has greatly reduced to near zero per month.  They have also been instrumental in reporting to us other issues noted during their patrols, providing those to us for our information and correction when necessary.
I am also very happy to report that no Rules & Regulations Violation Letters had to be sent this past month.  If you are new to our community, please check out the Rules which are available on the website to make sure you know what is okay to do and what is not.  
If a copy is needed for your reference, you may download it here.  http://brittanysplacecondos.com/CondoRestrictions-Rules.pdf
Respectfully Submitted,
<![if !vml]>
<![endif]>
David J. DeKoker, President
---
A PLAN FORWARD FOR BRITTANY'S PLACE:
ITEMS OUTSTANDING & INITIAL ORDER OF PRIORITY
<![if !supportLists]>1) <![endif]>ATTAIN RESTORATION FUNDING SOURCE
<![if !supportLists]>2) <![endif]>RE-ROOFING OF REMAINING 8 BUILDINGS
<![if !supportLists]>3) <![endif]>RE-SIDING OF ALL 9 BUILDINGS
<![if !supportLists]>4) <![endif]>TERMITE TREATMENTS OF REMAINING 6 BUILDINGS
<![if !supportLists]>5) <![endif]>CODE VIOLATIONS SETTLEMENT
<![if !supportLists]>6) <![endif]>PROPERTY SECURITY SYSTEM INSTALLATION
<![if !supportLists]>7) <![endif]>BLACKTOP REPAIR OR REPAVING
<![if !supportLists]>8) <![endif]> PARKING SPACES RE-PAINTING AND NUMBERING
<![if !supportLists]>9) <![endif]> TENNIS COURT REPAIR
<![if !supportLists]>10) <![endif]> LANDSCAPE REPAIR OR REPLACEMENT