<![if !vml]>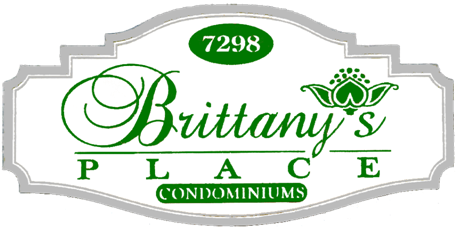 <![endif]>
Welcome!
to the Brittany's Place Condominiums
Official Information Website.
We are happy that you are here!
---
Latest News from the Association
ENTRANCE UPGRADE
The Entrance to Brittany's Place has just been upgraded to put a better foot forward to the public for our community and to match the color theme of our Vision 2017 Renovation Project.  All the other signage will soon be painted to match this one.  As a resident, please take the time to say thank you to any of the Trinicon Construction workers on the property for providing their help in this much needed upgrade at no charge to the Association!
<![if !vml]>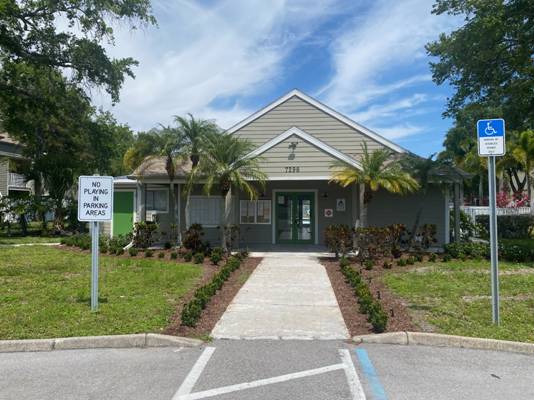 <![endif]>
Excerpts from President's Report at August Board Meeting
We have received the current billing for the completion of Building 6.  The roofing was done in late 2018, so that has been paid for and that amount is not included here.  The total for the rest of the building, which includes all demolition, structural repairs, new sheathing, water sealing, Hardiboard siding, Hardiboard window and door trim, soffits, new gutters, new downspouts, stairs and railings painting, comes to $228,136.06.  The original estimate for all of this work was $173,288.74, which is a difference of $54,847.32 or a 24% overage above the original estimate.  This overage was due to required reconstructive work on wood rot, insect and water damage to the interior framing of the structure, found upon removal of the siding.  Also necessary for proper water sealing, this overage included the replacement of balcony and entry floor decking for the entire building at a significant cost.
It is now time to select the next building to begin working on and due to the exterior of Building 7 being the worst of all buildings, along with current floor water ingress of some ground units, that appears to be the obvious choice.  Building 8 was originally slated to be next due to its low number of units (8 in #8 vs. 12 in #7).  The estimate for Building 7 including the roof, is $176,845.02 and the estimate for Building 8 including the roof, is $132,188.50.
Now for the good news!  I am very happy to announce, after two meetings that I have located a source to secure Private Funding for the $1.56 million amount and still keep the original 120 payment special assessment schedule that is in place right now.  I expect to receive the Funding Proposal within the next week, at which time an Emergency Meeting of the BOD will be scheduled to consider approval of the terms.  If the written Proposal is approved by the Board and deemed acceptable to our legal council, it will be signed and the loan will go into effect.  Once the funds are available, all efforts will be made to get work started on many buildings at once and get this project completed in a much more reasonable amount of time. 
Again, I must add that all of our Unit Owners need to please keep Regular and Special Assessment accounts paid up.  Our Aging Report totals (past due accounts) are constantly decreasing, but we can't do that without every Member's help.  Thank you!
Signal 88 Patrol Service continues to do an excellent job for the Association.  We get reports of any unusual events, property hazards, inop lighting, vehicle licensing and parking violations, etc, on a regular basis.  They are our on-site eyes and ears until we have our full security systems in service.
Respectfully Submitted,
<![if !vml]>
<![endif]>
David J. DeKoker, President
<![if !vml]>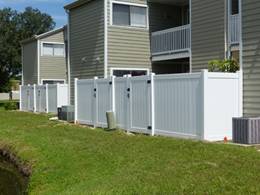 <![endif]>
Building 6 is now completed with the exception of installing the vinyl fencing.
Building 7 is approximately half completed for the repair and siding.
---
Date: 5/22/19
N O T I C E !
To All Residents:
Summer temps are here and many of you are using the pool for a refreshing dip during these days.  We have 96 condos in our community and the pool area is there for any of those who wish to use it, provided it is available.  This nice facility ceases to be available to the rest of us if a large party hosted by a single resident is occupying the whole pool area.
This subject came up in a meeting of your Board of Directors yesterday and it was decisively concluded that residents who bring guests to the pool should limit the number in their group to 6-8 individuals, including children and the hosting resident is required to accompany their guests while poolside.  The Board of Health has determined that based on our pool size, it is limited to about 20 swimmers at one time.  Also very important: Infants and toddlers must wear special "Swimmies" pool diapers when in the water to avoid contaminating the pool water for others.  Any children swimming in the pool are required to have an adult present for obvious safety reasons. 
For the future, the Board is currently considering a new policy that could allow pre-approved pool area parties to include use of the clubhouse on a reservation basis for a set time and number of hours.  Suggestions include charging a usage fee with the host signing a damage waiver to make a reservation.  However, the details have not been decided.
In the meantime, in the interest of fairness of pool use for ALL 96 of our resident families, we respectfully ask that you PLEASE do not personally host any pool groups larger than stated above, effective immediately.  Please also comply with all posted Pool Rules when swimming, as well as respecting the pool deck furniture provided there for your use.
Thank you for your cooperation and have a safe and happy Memorial Day holiday, all the while reverently remembering the thousands of military men and women who made the sacrifice to maintain the many freedoms we all enjoy here in the United States of America.
Regards,
David J. DeKoker, President
---
FOUNTAIN UPGRADE
The aeration fountain in the large pond reached its service limit several months ago and needed to be replaced if the Association was to avoid a stagnant mosquito-breeding water feature.  The Board approved a brand new fountain and this one also has lighting pods to illuminate the fountain at night.  The new fountain has been installed.  Funds for replacement came from previously designated Reserves provided by your Regular Monthly Assessment.
<![if !vml]>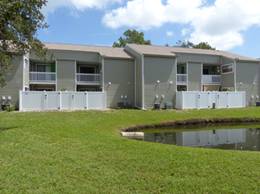 <![endif]>
---